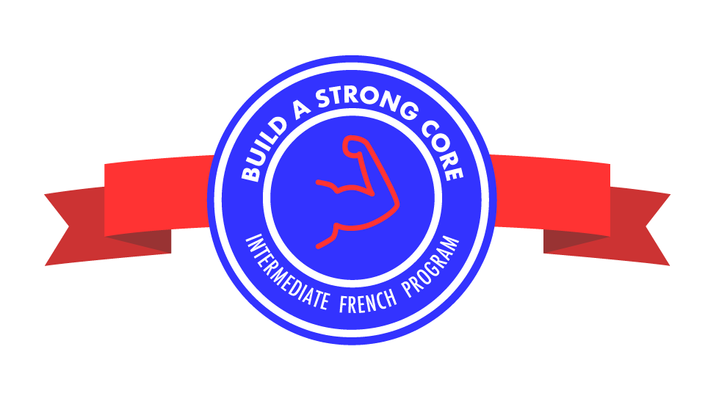 Build a Strong Core
An Intermediate Program to Improve Your Skills While Learning about French Society
The Intermediate Plateau
There's no denying it: learning a new language can be tough sometimes.
The beginning is usually fun—everything is new, the basics are easy to grasp, you can learn enough words to talk about your weekend, and you feel like you're progressing quickly.
But once you reach the intermediate level, things get messy. You know how to build basic sentences, but whenever you try to say something slightly more complex, you feel like you're entering a minefield of errors.
You have no idea what to learn next. It becomes harder and harder to find the right resources. Sometimes you try to watch or to listen to "real French" content, and it leaves you even more confused.
Sound familiar?
I had the same problem myself when I was learning English, Spanish, and Polish. Yes, it took me a long time to figure out that the problem didn't come from the language itself, but from the method I was using. After that aha moment, I realized that becoming fluent didn't have to be a painful process—I just needed to create my own method.
In this program, I'm going to teach you the exact same method so you can build a strong core of knowledge of the French language. By "a strong core," I mean that you will improve your understanding of spoken French, avoid common mistakes made by intermediate students, and learn how to sound more natural when you speak and write in French.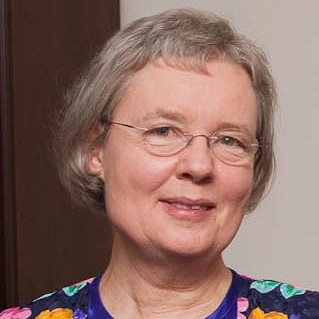 "Since retiring I have been trying to resurrect the French I knew at school."
"I have found lots of resources online and elsewhere, but InnerFrench has been quite different. The materials were varied and interesting, Hugo's video lessons were clearly spoken, and the explanations of grammar and common errors cleared up several things I was confused about. Hugo also explained the reasons for some of my frustrations and how to deal with them, such as why 'normal' spoken French is still so hard to follow in spite of all I have learned. Having completed the 4-week course, I know I have much to gain by going through the materials a second and third time."
- Christina, Australia
What you'll learn with Build a Strong Core
Here are some of the topics I cover in the program:

Why French people speak so fast, and what strategies you can implement to understand them.
How to overcome your fear of speaking French.
What modern French families look like.
Why some French suburbs are seen as powder kegs.
Which French regions want to be independent.
Why Africa is becoming the epicenter of the French-speaking world.
Which French YouTube channels you should subscribe to.
And in the grammar sections, you'll learn about:
The most efficient ways to study grammar and memorize vocabulary.
How to finally nail pronouns like "en," "y," "dont," etc., and use them to sound more natural.
The main differences between formal and informal French pronunciations.
When to pronounce the "s" in "plus".
The most frequent grammar mistakes intermediate learners make, and how to fix them forever.
How to differentiate between "tout" and "tous."
+ a lot more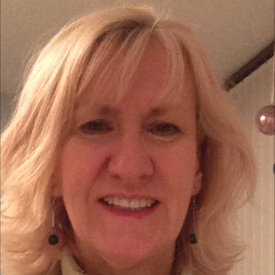 "The structure and content of this course is the most interesting and enjoyable I have ever come across for an intermediate learner."
"It has really helped me in my understanding of French (and French culture) and inspired me to continue to work to improve it. Hugo's program has demonstrated 'how' to learn a language and provided me with ideas and innumerable resources to ensure that learning can continue seamlessly from where it left off."
- Lynne, United Kingdom
Who this program is for
Build a Strong Core was created with the intermediate French student in mind. If you've been studying French for some time but now you feel stuck and you need guidance to move on to the next level, then this is the course for you.
Who this program is NOT for
If you are at an advanced level (B2 or above on the CEFR scale) or you find the innerFrench podcast too easy, then this program may not be the best fit for you.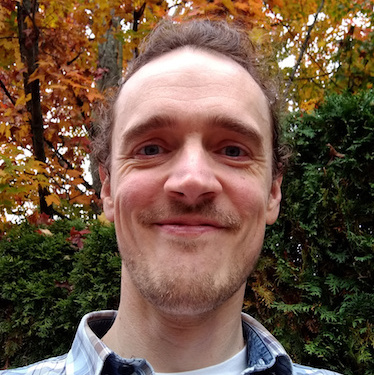 "This is a wonderful program with fun, engaging content and a very effective design that's really helped me make progress in French."
"The lessons are full of helpful learning strategies and interesting explorations of French life and culture, and Hugo is great at making complex grammar easy to understand and calling attention to important nuances in the way people actually speak. The course is designed so that all of these elements fit together and reinforce one another, within each lesson and as you progress. As on the podcast, Hugo's tone is warm, personable, and encouraging, which makes doing the lessons a genuine pleasure. I've really enjoyed the program and learned a lot!"
- Jon, United States
What's included with Build a Strong Core
30 lessons with over 7 hours of videos to help you make learning French a habit while discovering fascinating topics (each lesson is on average 15 minutes).
Lessons based on "real-life" French videos to test and improve your understanding of spoken French
4 main subjects—learning techniques, French society, France and its regions, the French-speaking world.
Grammar sections covering the most common mistakes among intermediate French students and how to fix them forever. Plus tips to build better sentences.
Pronunciation sections focusing on the differences between formal and informal French.
Quizzes to put what you've learned into practice.
Fun daily missions to challenge you to explore each subject further.
Bonuses—from grammar cheat sheets to YouTube channel recommendations.
Direct access to me to answer all your questions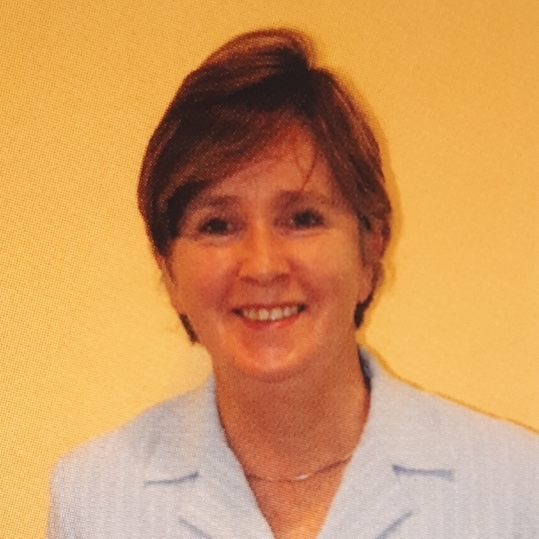 "I really felt I was immersing myself in all things French!"
"I was taught French via mainly grammar exercises and never made much progress, so this program is a breath of fresh air! The wide variety of materials and resources meant I was never bored and Hugo's engaging manner and choice of topics kept me motivated and I quickly fell into the habit of doing some French every day. I especially enjoyed the way in which the episodes were built around some aspect of French language, and culture, so I really felt I was immersing myself in all things French! Given that Build a Strong Core is based on the latest theories of language learning, it is well thought out and great value. I would highly recommend it, especially for Intermediate students wanting to boost their confidence and advance to the next level."
- Mary, Australia

Why this program is different from other online courses
The Build a Strong Core program doesn't promise to make you "fluent in 3 months." Instead, it will help you make a bit of progress every day and feel more confident as you practice your French. It is also designed to help you make learning French a daily habit and build your own routine—a routine that you will stick with long after you finish this program. Because at the end of the day, that new habit will be the key to helping you reach fluency.
Contrary to most online courses, this program is built around the content, not the grammar.
Instead of reading dialogues about Camille and her thrilling adventures at the bakery, we will cover illuminating topics related to French people, their society, and the French-speaking world in general. If you like what I talk about on the innerFrench Podcast, then you're going to love these lessons.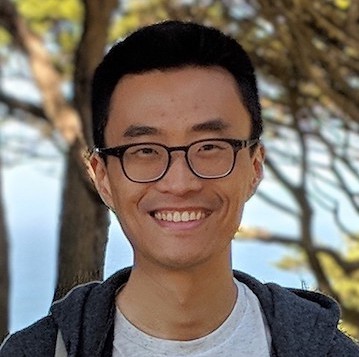 "[...] what sets this program apart is that the discussions go far deeper than a superficial (and often romantic but stereotypical) introduction of the French culture"

"What I enjoy the most from Hugo's program is the discussions on the French culture and the society. Being French learners, I believe many of us have a strong interest in these topics ourselves and learning the language through these topics gives us a big motivation. However, what sets this program apart is that the discussions go far deeper than a superficial (and often romantic but stereotypical) introduction of the French culture, and offers instead a thorough and honest look into a society that is full of fascinating paradoxes. Personally, I appreciate greatly this documentary and analytical approach, from which I have benefited both linguistically and culturally."
- Runze, United States
Your Instructor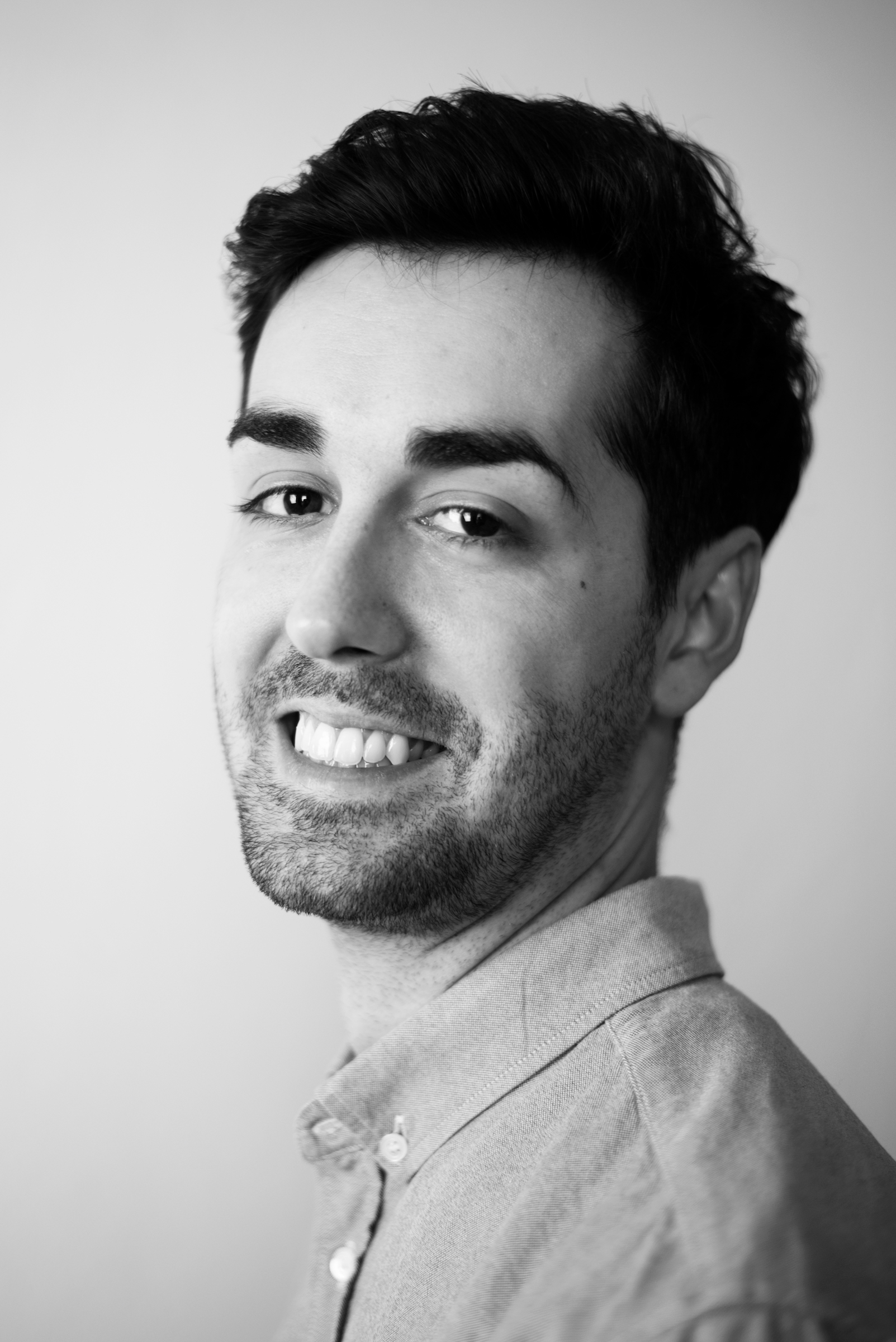 After graduating from a Parisian business school in 2013, I became a French teacher by accident while living in Warsaw, Poland. I started working at the French Institute and quickly realized that teaching was a true passion for me.
Coaching more than 200 students while also learning Polish (my 3rd foreign language) inspired me to create my own method based on Prof. Stephen Krashen's language acquisition theory.
As a result, I started the innerFrench podcast in 2017 to help intermediate French students better understand the language.
I now focus on creating content and online courses to make learning French more entertaining and motivating.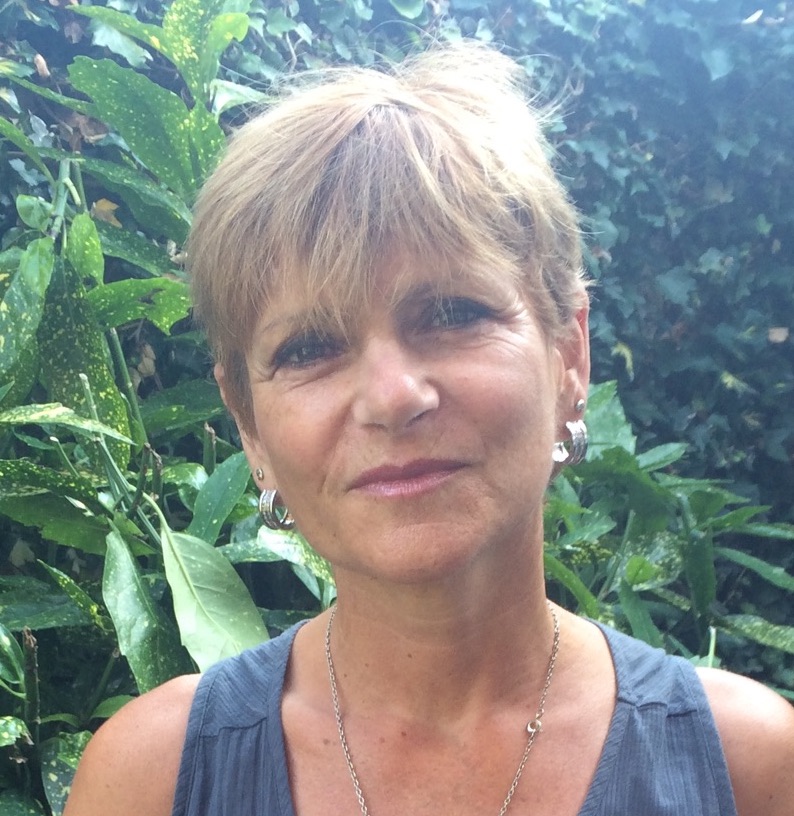 "This program is incredible!"
"The pace is just right for moving from an Intermediate level towards Advanced. The subject matter is always interesting and informative and Hugo explains very clearly the grammar rules providing lots of good examples. I am so happy to have found this and I know with Hugo's help that I will achieve my goal, which is to speak French fluently."
- Gaby, United Kingdom
Frequently Asked Questions
What level of French do you need for this program?
The program is designed for intermediate students (between upper A2 and B1 on the CEFR scale). As a rule of thumb, if the innerFrench Podcast is the right level for you (not too easy and not too hard), then this program will be the right level, too.
When does the program start and finish?
You'll get access to your first lesson as soon as you sign up. Then you can go through the lessons at your own pace and take as long as you need to complete the program.
How long will I have access to the course?
You will have lifetime access to the course.
How many lessons are in the program?
The program is divided into 30 lessons that are on average 15 minutes long. However, I strongly recommend you to watch each lesson at least twice, which means you will need approximately 30 minutes per day to watch the lesson, plus another 5-10 minutes to complete the daily quiz.
Does the program include explanations in English?
The program is entirely in French, just like the podcast. Translations are provided in the transcription for tricky words and expressions, but the lessons and the grammar explanations are in French. I break things down into digestible pieces to make sure you get everything.
What materials are included?
The videos are not downloadable, but you can download the MP3 audio version and the transcription for each lesson. Overall, that's around 7 hours of audio content and 400 PDF pages.
Does the program include exercises?
Yes, there's a quiz at the end of each lesson so you can test yourself and check your answers. I've also included a fun daily mission that will challenge you to explore each subject further.
What's the difference between this program and the innerFrench Podcast?
The 'Build a Strong Core' program goes a lot more in depth than the podcast. It is designed to get one big step closer to the advanced level so the lessons are organized with a clear progression, targeted grammar sections and plenty of activities to practice.
What if I am unhappy with the course?
As a teacher, my goal is to see my students make actual progress. So if you don't get results after joining the program, I offer a 30-day money back guarantee.
What equipment do I need?
You can access the course on your laptop, smartphone or tablet, as long as you have an internet connection.
What do I do if I need help?
If you have a question related to this program, feel free to write to me at:
[email protected]
Merci!
Does the program include live classes with Hugo?
No, it doesn't. The lessons are recorded. But I'll answer any questions you might have by email.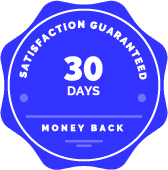 This course is not open for enrollment.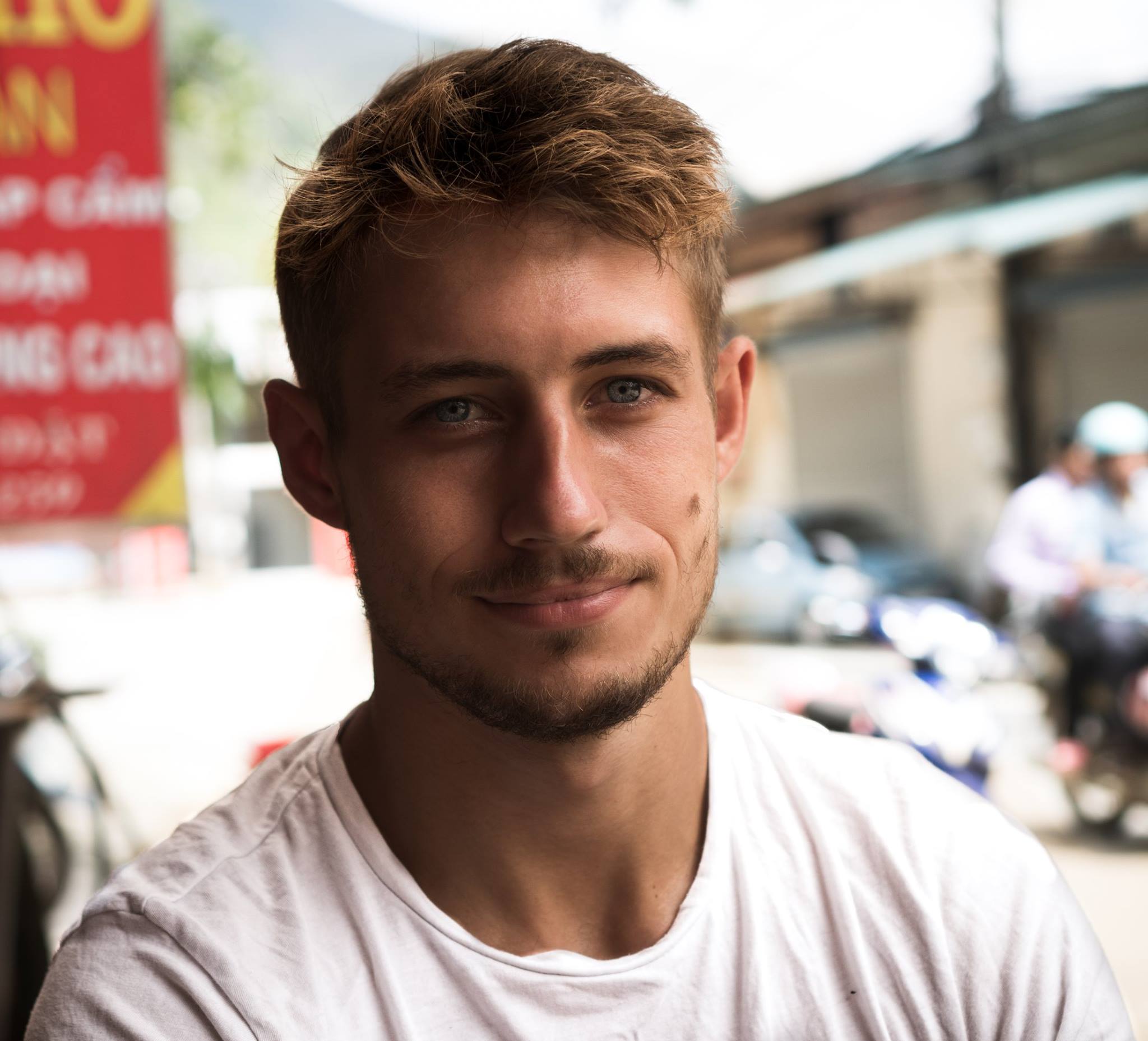 "The program also focuses on learning to understand "real" French"
"After attending a French class for 6 months, I found Hugo's Podcast. My oral comprehension improved a lot and that very fast. Then I tested this program.
When I had a busy day I invested 30 minutes in the program, sometimes I could spend more time. The advice, instructions, exercises and the vocabulary taught in this program helped me to rise to a higher level in French. The program also focuses on learning to understand "real" French, even when people don't have a clear accent like the one you find in the Podcast. Suddenly, I was able to understand also more complicated videos in French and speak more fluently without thinking about it. Although I've attended great courses, nothing can be compared to this program, not only for learning French but also for discovering methods to learn a language while having fun."
- Jakob, Austria